Special Offer…
Receive a FREE small Flying Banner with every 10′ x 10′ Ex Dome you buy…
contact us for more information…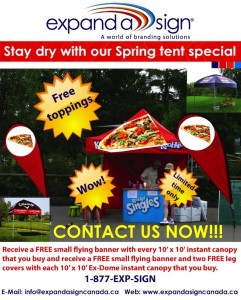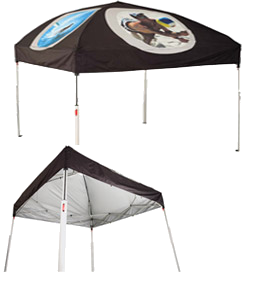 Expand a Signs impressive Ex-Dome instant canopy/tent with its domed canopy provides more height inside for your other displays than any other instant canopy. The unique shape gives your brand or image 20% more exposure than any other instant canopy. You will love how your branded Ex-Dome stands out at any event.
A vent at the top of the Dome allows air to pass through while still keeping the rain out. An Ex-Dome is perfect for your outdoor BBQ.
Once your event is done, the larger than life Ex-Dome folds down to almost a full foot shorter than other instant canopies so that it easily fits inside most cars.
The Ex-Dome may be smaller and easier to transport but gives you 20% more exposure, more headroom and usable space inside and more features than any other instant canopy!
Easy Assembly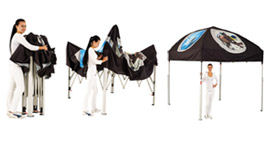 Larger area than a standard tent
Uncluttered head room
Modern design and shape
No tools required
No loose parts
Large surface for branding
Legs resistant to beach sand
Strong, hard wearing
Portable
Compact carry bag included
Folds smaller than a conventional tent or instant canopy
Aircraft grade aluminum frame